Green Chemistry – Energy – Advanced Materials -Chemistry for Life Sciences
Biopolymers, Materials Science, Sustainability, Circular Economy, Microplastics, Bio-Degradation
"PolyGreenLab" is a research group of the Pisa Division of IPCF that works in the chemistry of biopolymers and focuses its research activities in the design, preparation and characterization of multiphasic and/or functional materials, with modular composition and structure.
The group is specialized in development and application of various synthetic methodologies by using biobased or biodegradables polymers, biogenic materials from renewable sources and/or waste products and molecules from the manufacturing or agri-food sector (such as legumes, tomatoes, potatoes, wool). The innovative materials are designed to have tuned final properties to be used in different applicative sector thanks to the action on the chemical nature and composition. The materials are then characterized by chemical, spectroscopic, thermal, morphological and mechanical techniques and, if required by the application, the delivery properties are tested as well.
The activities have actually expanded on the degradative behavior of polymer materials in different ecosystems (soil, water, sea and beach), by studying pellets ageing, degradation and/or absorption of pollutants in marine environments.
LIST OF AVAILABLE INSTRUMENTATION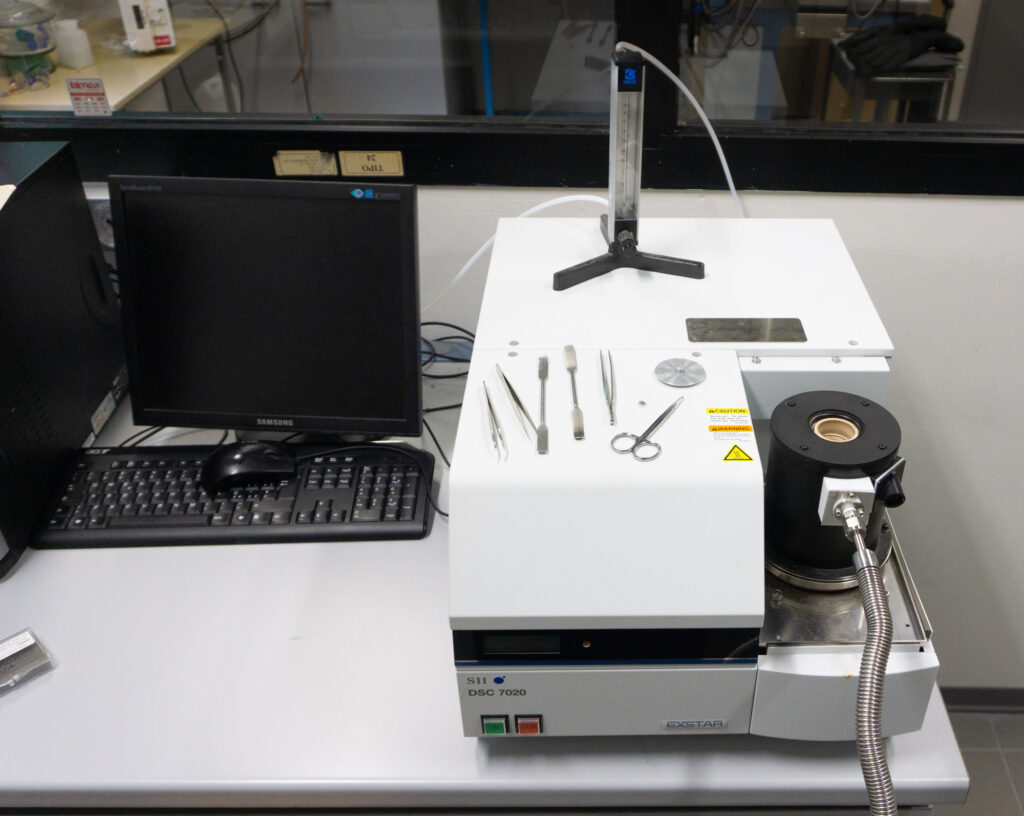 FT-IR Jasco 6200 equipped with ATR at single reflection PIKE MIRacleTM with Germanium crystal
Nicolet™ iS20 FTIR Spectrometer equipped with ATR ID7 / ITX AR at single reflection Coated Diamond Crystal
UV-Vis NIR Spectrometer Agilent Cary 5000 UV-Vis-NIR
Thermogravimetric balance TG/DTA Seiko 6200
Differential Scansion Calorimeter Seiko Extar DSC 7020 with cooling unit
Braberder Mixer Plastograph EC
Dynamic Light Scattering (DLS) Malvern Zetasizer nano series ZEN1600
Rheometer Anton Paar MRC302 modular compact equipped with a heating system CTD450 TwinDrive Ready Oven and a cooling system with liquid nitrogen EVU20
Permeabilimeter XS/Pro-PermeH2O ExtraSolution
Centrifuge MPW-352, max rpm of 10000 rpm
Freeze-Dryer 5Pascal LIO5PDGT
Grinder IKA MF 10 Basic
Spin-coater POLOS SPIN150i/200i Infinite
Microtome Leica RM2265 equipped with a cryostater Leica LN22