Advanced Materials – Computational Modelling – Green Chemistry
Rheology, Bio-based polymers, Natural additives, Interphases, Composites, Nanocomposites
Research activity carried out in this laboratory concerns: 
1) rheological study on viscoelastic properties of bio-based polymers with natural additives (organic and/or inorganic);
2) characterization of the rheological behavior of innovative bio-polymer solutions in low environmental impact solvent (e.g. ionic liquids);
3) TAC test on adhesive materials.
LIST OF AVAILABLE INSTRUMENTATION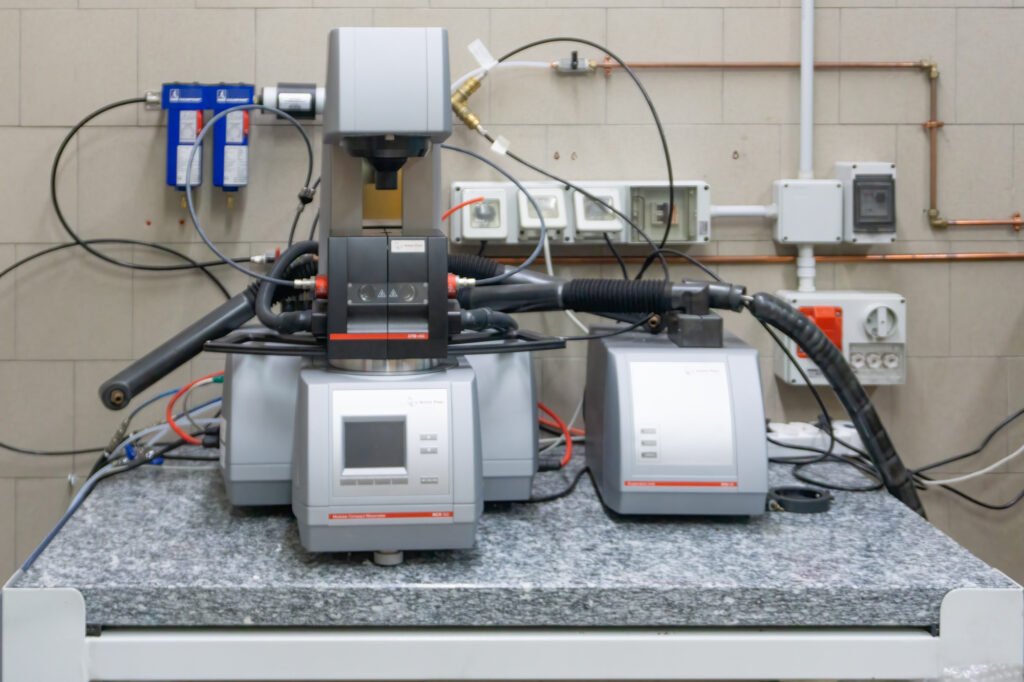 Rheometer Anton Paar MRC302 modular compact equipped with Dynamic Mechanical Thermal Analysis accessories operating in tension and torsion mode, a heating system (CTD450 TwinDrive Ready Oven) and a cooling system with liquid nitrogen (EVU20).